Now let's take a look at the Whirlpool Gold Series Dishwasher WDT920SADM. Based on a number of reviews that I have found online, this model comes in with a rating of 4.8 stars. Whirlpool has been around for such a long time and they still produce some of the best units on the market today. One of the main features about this one is that it has four wash cycles. One of these cycles is a 1 hour express wash. In terms of cleaning, rinsing and drying, it has tested well based on expert tests. It is a quiet machine that is energy efficient with an excellent capacity. There are easy to use controls and dispensers along with a flatware basket.

Now the flatware basket is positioned on the door and there was some concern by a few people because of where it is positioned there were questions as to whether or not a heavy load of soiled cutlery can be completely cleaned. However, some did not have this concern after using it.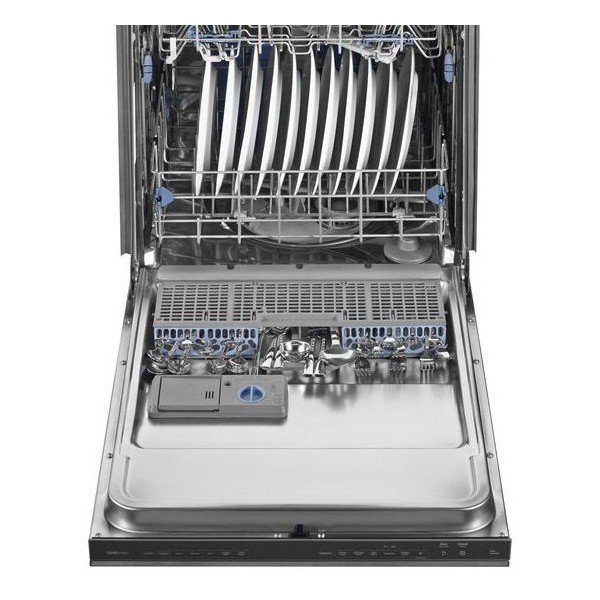 Quick Specs On The Whirlpool Dishwasher WDT920SADM
There is a upper rack that is height adjustable
Detergent dispenser with rinse viewing window.
The 1 hour express wash comes in handy
Easy to use control panel
Nicely priced
The energy use is 270 kWh
The manufactures' warranty is 1 year pars and labor which is pretty standard.
Overall, this model really does well under various tests and the price you can expect to pay is around $800.