A great solution for a small kitchen and if you have lessor demanding dishwasher needs can be found in drawer dishwashers. These particular units usually do not take up a lot of cabinet space and they typically measure 24 or 36 inches wide and about 19" tall.
What a lot of people do is double the dishwasher drawers that fit in a standard opening while each of them operates independently all while having the same capacity as a 24" dishwasher. So no matter if you have a small load or if you have a larger load to wash, these models can really get the job done.
Today, we are going to take a look at some of the best that the market has to offer. These models are based on a lot of information that we have gathered online including based on many customer reviews who have rated them the best.

Fisher Paykel DD24DCTX7 Dishdrawer
This 24" stainless steel semi-integrated dishwasher is one of the best on the market today. It is energy-star rated and a solid machine.
It features 14 place settings, sanitizing temperature, delay start, 9 washing cycles, and adjustable racks. This company has been around for a long time and has done a great job when it comes to revolutionizing your kitchen.
Fisher Paykel DD24SCTX7 Dishdrawer
This is another great choice that can be found by the top brand. This 24-inch stainless steel full console dishwasher is also energy-star rated. It is rated at 5 stars based on customer reviews.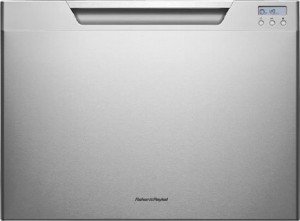 It features delay start, 7 place settings, adjustable racks including 163 degrees sanitizing temperature. With this unit, your dishes will come out sparkling clean.
Fisher Paykel DD24DCTB7 Dishwasher Drawer
Last but not least is yet another unit by this great brand that does nothing but produce excellent dishwasher drawers for a clean and stylish look to your kitchen.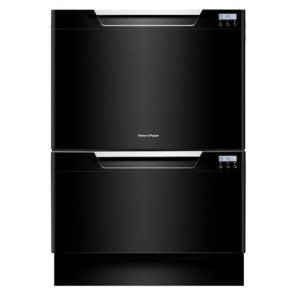 This model comes in black and is semi-integrated and energy-star rated. It features 14 place settings, delay start, 9 washing cycles, and more.